February 1, 2021
Prior Lake Chamber Member Spotlight: Highmark Companies

Today we are interviewing RC Colvin, Project/Business Development Manager at Highmark Companies in Prior Lake.
Can you please give us a brief overview of how Highmark Companies got started and the services you provide?
We started as a decking company with a four-man team in 2003. We got quite a few neighborhood referrals during that time. In 2005, we had the opportunity to do a $933K remodel in Excelsior that won us a Reggie Award. This opened up the floodgates for us. We extended into Edina and Minnetonka and established ourselves as a luxury builder/remodeler. Today, in addition to the Twin Cities, we provide building and remodeling services in cities as far away as Duluth, Brainerd, Rochester, Sioux Falls and Chicago.
Looking back...do you think you were destined to be in this business?
Yes. I have always had a passion for creativity and for finding things and making them better. As a young person, I loved hands-on activities.
What do you find most challenging about the business you're in?
It's hard to get people to understand the value of a professional contractor. The DIY shows make remodels look easy. People don't always understand what goes into the process (permits, product lead time, etc.) and the difference between bonded work and handyman work.
What is the biggest obstacle Highmark Companies has overcome? What did you learn from it?
The recession of 2007-2008 was the biggest obstacle our company has ever faced. We learned that when you take care of your people, they take care of you. When our 27 full-time employees weren't working on projects, we helped each other out.
If you could start your business all over again, what's the number one thing you would do differently?
We would open our doors sooner. In the '90s, our partners thought about going all in and opening our doors but they didn't. They took one job at a time. Once the first partner launched the business, it wasn't long before the second partner quit his full-time corporate job to come over and work full time at Highmark.
How do you stay focused or get refocused?
At Highmark, we focus on our people. We have 164 people in our business (our employees and their families) that we impact every day and we focus on them. Each employee knows that they need to do their best work because it affects everyone. This mentality keeps us all focused and accountable.
If you only had $500 to spend on growing your business, where would you spend your money? Why?
I'd spend it on dinner for our employees. Everything grows from the inside out. When we take care of our employees they take care of us.
What are three words you would use to describe your organization?
Trustworthy: We need to make sure everyone we hire is trustworthy because they represent us every day. Several years ago, a company approached us about GPS trackers for our trucks that would let us know where our employees were at all times. One of our partners told the company that Highmark employees are like family and we can trust them. Needless to say, we ended up passing on that service.
Humble: Our next job is always the job we are reviewed on. It doesn't matter what we did yesterday. We always want to be humble and thankful for what we have done but strive to perform the next project equally well or better.
Driven: We want to be the best. When you think of building a new home, we want you to think of Highmark first. We are driven to be a household name that is synonymous with quality craftsmanship.
Something fun...if you could start any business today what business would you open?
I would open a school that trained underprivileged students in trade work like carpentry, plumbing and electrical. I would offer a dorm-style living environment and students could stay on campus until they graduate and find employment. As payment, students would come back to the school and share with current students about their schooling experience and about their experience in the field.
What is the best advice you would give to a business owner just getting started?
Never forget the first day you started. It's easy to lose touch with where you started and what it took to get you where you are. Maintain that focus from the day you open your doors.
Our partners shovel sidewalks. Everyone does. At Highmark, we have sidewalk duty. This reminds us that we are all in this together. Our partners swing hammers when needed. Recently, myself and one of our partners were working in the office and a water loss job came through that needed to be started right away. We drove over to Edina to start the job while the team finished up the job they were on.
What do you love about being a Prior Lake chamber member?
I love being a Prior Lake Chamber member. Prior Lake residents impact the community every day when they do business locally. I enjoy interacting with people from Prior Lake and neighboring communities and talking about our great city. I love bragging about our people, our lake and our businesses.
Some of my favorite chamber events include Ice Golf, Lakefront Days and Golf on Main. Ladies Night is always a fun event too. I enjoy participating in these events because I get to see people we do business with every day. It's fun to get to know them better. Making connections and having conversations with people in this community is very rewarding.
I am so thankful for Sandi, our chamber president. She works hard, thinks outside the box and has really helped our chamber to grow this year instead of going backward like many other chambers.
If you'd like to learn more about Highmark Companies, you can visit them online at www.highmarkcos.com.
This blog was written by Wild Fig Marketing, a local marketing agency and fellow Prior Lake Chamber member. To learn more about how Wild Fig Marketing helps small businesses, please visit www.wildfigmarketing.com
December 22, 2020
Prior Lake Chamber Member Spotlight: Tri-County Water Conditioning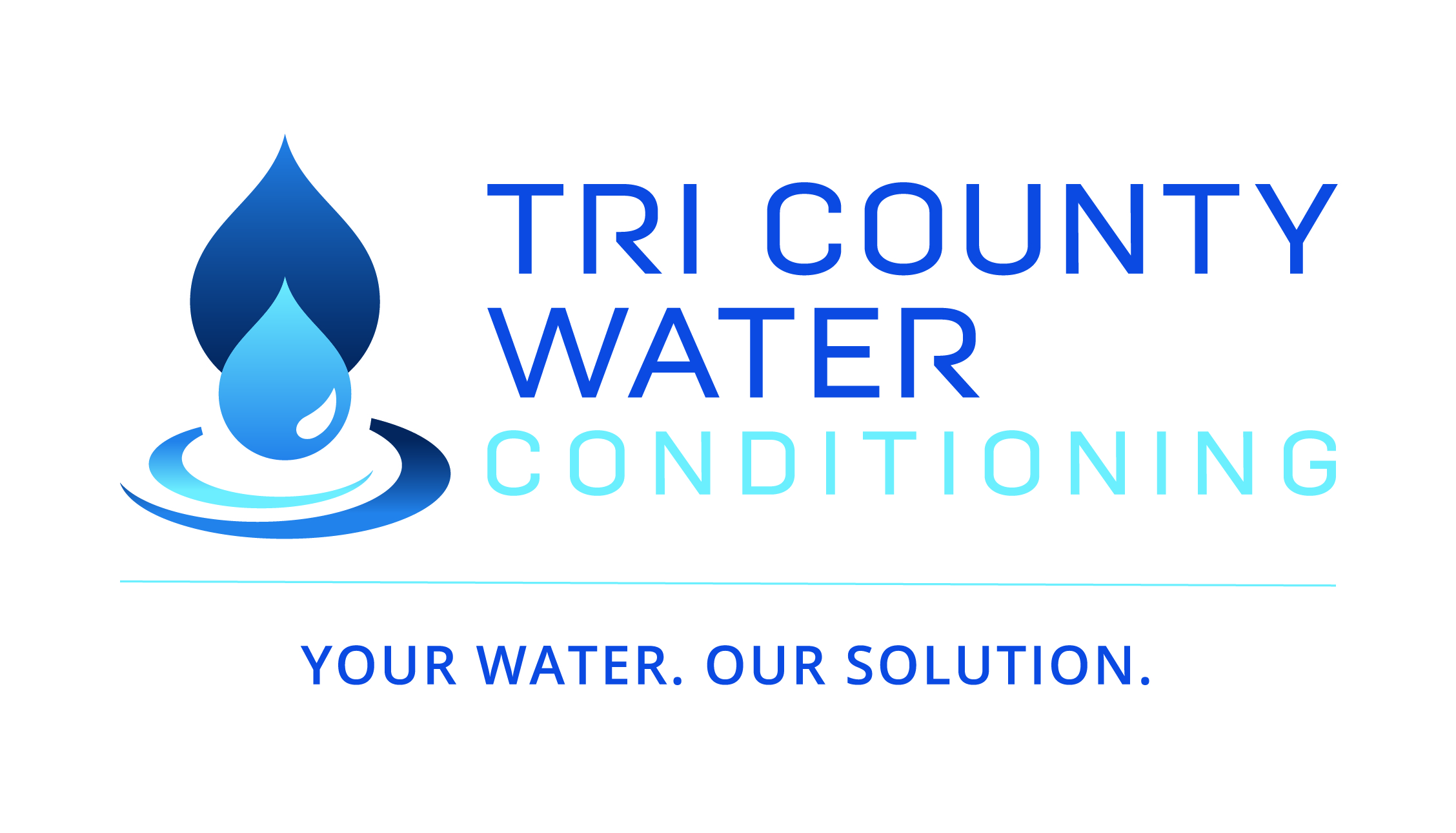 Prior Lake Chamber Member Spotlight: Tri-County Water Conditioning
Today we are interviewing Bill Corby, branch manager at Tri-County Water Conditioning in Prior Lake, 2019 Business Person of the Year
Can you please give us a brief overview of the services you provide? 
We have two locations—our Prior Lake office and our Hutchinson office. I manage the Prior Lake location. Tri-County Water Conditioning is a second-generation family business.
Our services include water softeners, iron filters for wells, reverse osmosis drinking water systems, various types of filtration and most recently, plumbing services. We are a dealer for Ecowater softeners, A.O. Smith water heaters and Armstrong heating and air products.
 Looking back...do you think you were destined to be in this business?
I'm smiling as I think about this question. This is my fourth career, so I'm not sure what I am destined for. I started in sales in the office products industry, went into portrait photography as a studio owner, moved into the non-profit sector where I worked as the executive director for two chambers of commerce and now I'm here at Tri-County Water Conditioning.
Although it's hard to see a connection in all of these, each position helped me develop skills that I was able to use in my next professional adventure. 
What do you find most challenging about the business you're in?
2020 has been a challenging year for all businesses. Like many others, we have had to find ways to adapt. We go into a lot of homes so safety is currently the biggest challenge. Everyone navigates COVID-19 a little differently. 
This year, our consultants are conducting many customer meetings from driveways which allows us to do our water tests without entering customers' homes. Sometimes our service staff has to respectfully ask the customer to stand back 6'. Some customers ask us to put on masks, gloves and shoe coverings while others don't care. Right now, client communication is key.
What is the biggest obstacle you've overcome as the branch manager at Tri-County Water Conditioning? What did you learn from it?
It is always difficult to look at your business and refocus your efforts to maintain or increase profitability. It may involve losing some customers. Two years ago we were delivering bottled water and softener salt to an expansive area of the metro. When our delivery driver left for another position, we decided to analyze the profitability of our routes. To our surprise, the routes were not profitable enough. We decided to scale back our water softener salt deliveries to Prior Lake's city limits and we discontinued bottled water delivery. Now both items can be picked up at our office. We sold our delivery truck and now use a pickup for in-town deliveries.
We learned that we need to analyze our services more often. Just because it seems profitable doesn't mean it is. Look at the numbers—they will always show you.
Do you have any suggestions for people who are looking at getting a new venture off the ground? 
Conduct market research, find a good bank to work with, find an accountant who will guide you, work with a business attorney and put together a business plan, thinking through how you will make the business work. Just because you are good at something doesn't automatically make you a good businessperson. Don't go at it alone. Rally a solid team. 
Being a branch manager requires a lot of juggling. How do you stay focused or get refocused?
For me, staying focused is really about prioritizing in work and in life. We all know that is easier said than done. But if I prioritize my work each day, it becomes easier for me to stay focused. When I let tasks get away from me and don't prioritize the way I should, my day becomes more about putting out fires and less about accomplishing things that will make a difference in the business.
If you only had $500 to spend on growing your business, where would you spend your money? Why?
No hesitation…marketing! I've never understood why some companies scale back their marketing in slow times. Find out where your audience is and focus there. Networking would be second. Find a networking group where you can build relationships easily...a place where you feel like you belong. Those relationships can help you build your business through referrals. Just remember that it takes time to build trust.
What are three words you would use to describe your organization?
Concerned: about any water or plumbing issues clients may be having

Educational: in helping our clients understand what they may be dealing with

Helpful: in finding the right resolution for our clients
Something fun...if you could start any business today what business would you open?
Oh…too many choices! Three ideas come to mind:
Photography: Not photography in a studio but location-based, freelance photography.

Business coaching: I would need some extra training, but I enjoy watching others succeed.

Something fitness-related: I enjoy challenging my body and its capabilities.
I haven't thought these through in any detail but they would probably be paid hobbies or side hustles.
What do you love about being a PL Chamber member?
There are SO many opportunities at the Prior Lake Chamber. I have always been a fan of chambers and their support of local businesses. Our executive director, Sandi, does a great job of keeping businesses informed and connected.
I enjoy the monthly membership meetings throughout the year and the opportunities to meet many other businesspeople. I am one of the founding members of the Tuesday PriorNet Networking group. Working regularly to build relationships with other businesspeople is the best way to get involved in the local business community. I serve as an ambassador, making monthly visits to member businesses in order to learn more about what they do and who they serve. For three years, I served on the board of directors, working with Sandi and the other board members and helping to steer the direction of the chamber. I enjoy volunteering my time for chamber events throughout the year. Spending time with other volunteers and engaging in the community we all serve is very fulfilling.
If you'd like to learn more about Tri-County Water Conditioning, you can visit them online at www.treatmywater.com.
This blog was written by Wild Fig Marketing, a local marketing agency and fellow Prior Lake Chamber member. To learn more about how Wild Fig Marketing helps small businesses, please visit www.wildfigmarketing.com