Thursday, Aug 4 6:30-9 pm
At Lakefront Park
Business Expo/Wine Tasting
Silent Auction
Valid picture ID's are required to enter
No strollers/non-service pets or under 21

Tickets are $15, $20 at the door
Doors open at 6 pm
Pick up tickets @Viking Liquor / Chamber office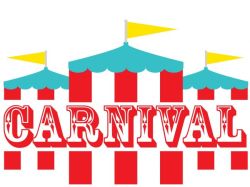 Pick up your discounted ride tickets.
Discounted tickets are $10 for 5 rides, savings of $1-3 PER RIDE!
Pick up your tickets at:

Chamber Office (4785 Dakota St SE)
More locations coming soon.



Co-Sponsor

Platinum Sponsor


Platinum Sponsor
Co-Sponsor
Platinum Sponsor- Inflatable Sponsor
Platinum Sponsor
GOLD SPONSORS

GOLD SPONSORS


GOLD SPONSORS





GOLD SPONSORS





GOLD SPONSORS




GOLD SPONSORS
Medallion Hunt
Clues begin July 16
STAGE SPONSOR

BANDSHELL SPONSOR

WRISTBAND SPONSOR

LAKE SPONSOR

YOUTH SPONSOR

FAMILY SPONSOR

5K SPONSORS

SILVER SPONSORS